The Brussels Map Circle
Latest changes
2014-09-29

News & Events update, general style update
The Brussels Map Circle's Aims?
To provide an informal and convivial forum for all those interested in maps, atlases, town views, topographical views, etc. be they collectors, academics, antiquarians, librarians, students, …
If you want …
to buy, sell, evaluate, restore, insure,... ancient maps, atlases, globes, engravings, etc. contact our Sponsors.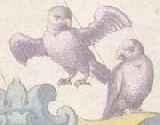 Next Brussels Map Circle events
2 – 6 December 2014

International symposium 'Cartography in Times of War and Peace'
Ghent and Brussels, Belgium
Organisation: ICA Commission on Map Production and Geo-Business, the ICA Commission on the History of Cartography and the Brussels Map Circle (BIMCC)
E-mail:
Webmaster:
URI: http://www.bimcc.org/bimcc-newsevents.htm
Copyright: © 2003-2014 by The Brussels Map Circle (BIMCC asbl/vzw)
Created: 2004-07
Page last modified: 2014-09-27