Brussels

,

Belgium
Organisation:

The Brussels Map Circle
The 2016 Brussels Map Circle Map Afternoon (MAPAF) will take place on Saturday 19 March 2016 from 12.30 to 16.30.
The Royal Library is a well known location at walking distance of the Central Station of Brussels and easily accessible by public transport (by train: Central Station Brussels - by metro/tube: Metro station 'Central Station').
You are expected at 12.30 for a convivial drink and sandwich lunch. The MAPAF will end at 16.30.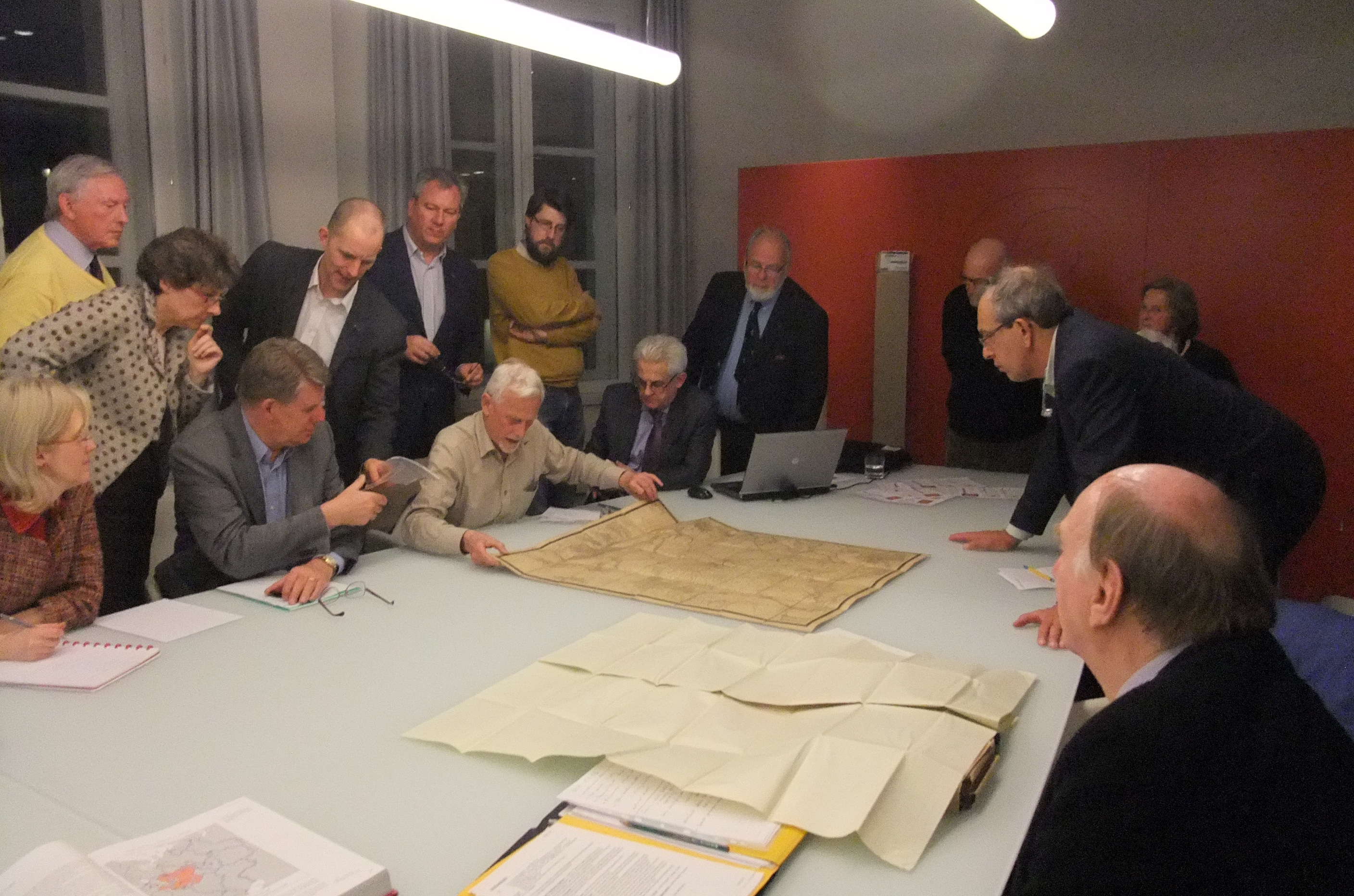 We kindly invite you to bring a map, an atlas, a globe, a cartographic instrument or an interesting book on cartography and to present it and talk about it during the MAPAF. We are equally interested into antique maps as into ordinary or contemporary maps as there is always something interesting, even in the simplest maps or cartographic items.
If you are a newcomer and you would like to know more about an item you will bring along, the members of the Circle will be pleased to study it carefully and share their cartographic knowledge with you.
We kindly draw your attention that on-line registration for the Map Afternoon is required.
An entrance fee of EUR 10.00 (members) - EUR 15.00 (non-members) is to be prepaid on our bank account only: IBAN BE52 0682 4754 2209 - BIC: GKCCBEBB.
Venue:

Boardroom (Salle du Conseil/Raadzaal) of the Royal Library of Belgium (KBR), Mont des Arts - Kunstberg, Boulevard de l'Empereur 2 - Keizerslaan 2, 1000 Brussels
Time schedule:

12.30 - 16.30

Entry fee:

EUR 10.00 / EUR 15.00