The Brussels Map Circle
---
BIMCC's Aims?
To bring together all those interested in ancient maps, as collectors, scholars, dealers, or mere amateurs.
If you want …
to buy, sell, evaluate, restore, insure,... ancient maps, atlases, globes, engravings, etc. contact our Sponsors.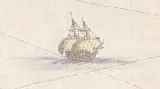 International news and events
Compiled by the Members of the BIMCC, Wulf Bodenstein and Pierre Parmentier
Events
Maastricht Antiquarian Book & Print Fair 2014

14 - 16 March 2014
Maastricht
Sint Janskerk, Vrijthof Maastricht
Opening Hours: Friday 14.00 - 20.00, Saturday 10.00 - 18.00, Sunday 10.00 - 17.00
E-mail: info@mabp.eu
URI: http://www.mabp.eu

Een topografisch symbool verbindt G. Mercator met J. van Deventer

27 March 2014
Brugge, Belgium
A lecture by Eric Leenders, BIMCC Honorary President
In Dutch
Sint-Lodewijkscollege, Magdalenastraat 30, Brugge
At 20.00

The Great Arc: Military Map-makers in India

27 March 2014
London, United Kingdom
Organisation: National Army Museum
A lecture by John Kay. During the 19th century the Great Trigonometrical Survey conducted the longest measurement of the earth's circumference ever attempted. Presenter John Keay explores their epic undertaking which took 50 years to complete, at great expense and loss of life.
Address/Venue: National Army Museum, Royal Hospital Road, Chelsea, London SW3 4HT
Language: English
Contact: the General Enquiries desk, telephone: 020 7730 0717, e-mail: info@nam.ac.uk
Tickets can be purchased in the following ways: (a) by telephone: +44 20 7881 6600, (b) online: use the booking form on this page or visit the Museum Shop and (c) at the Museum.
Ticket Prices: standard: GBP 10.00

The Cosmographer – A Renaissance Cartographic Itinerary

1 April 2014
Antwerpen, Belgium
Organisation: Felix Archief – Stad Antwerpen
'The Cosmographer' proposes an innovative sequential iconographic analysis of rare and valuable 15th-17th Centuries documents, through which the roots of 'Christian' European culture are explored, following the trail of the 'Golden Apple', the symbol of Paradise Lost, contrasting the path to forbidden knowledge with the unfulfilled prophecy of the Second Coming of Christ (Parousia). The relentless European grand ambition to create a first Universal Christian Monarchy fails due to the (re)surge of the Inquisition, Humanism, Reformation and Counterreformation, and internal power conflicts amongst European Princes, whether popes, emperors, kings or princes. Time after the crusades, the quest for 'Paradise Lost' reignites, along with a feverish search for the Gold of Solomon's Ophir needed for the reconstruction of the Temple of the New Jerusalem, thus provoking a religious-military conquest of the 'East'- particularly (via) the Americas, India and China- in order to deliver the final battle against the Antichrist (here the Ottoman Empire), given the imminence of the Final Judgment and the End of Times. A Jesuit mappamundi illustrates a universal attack plan to liberate Constantinople, Jerusalem and the Holy Land in order to prepare for the Parousia of Christ and the installation of the Kingdom of God, as predicted in the Apocalypse. The competing eschatological visions of Islam, Judaism and a divided Christianity, stage a Theatre of 16th Century dramatic events that (re)shaped both the Old and the New Worlds, as reflected in post-Ptolemaic Cartography. During the Eighty Years´ War between Flanders and the Spanish Habsburg Empire, the cartographic skills of Flemish Cosmographer Petrus Plancius (1552-1622) altered the course of history. This fugitive Calvinist minister promotes an alternative Evangelical universal ecumenism, puritan and capitalist. This vision still represents an essential part of our Occidentalized world. 'The past is never dead. It's not even past.' The universal race to install the City of God, Utopia(s), the City of Ladies, Dar al-Islam or the Kingdom of God is not over. When will the rivers of history finally flow into the ocean-sea? Can a common word or common sense be found? 'Tempus fugit'. The original cosmographic vision of 'the Cosmographer' invites us to a new interpretation of recent geo-political events. Profile of the Speaker For the past five years Mr Stefaan Cloet and his daughter, Isis, (Belgians) have been working on a special project, the visual content of which, 'the Cosmographer', is entirely based on a private collection gathered over the last 25 years by Cloet during his travels worldwide, and contains rare historical maps, unique manuscripts, atlases, books and paintings from the 15th to the 17th centuries. After an initial professional career as applications-software engineer, specializing in financial and hedging management for multinationals based in the US, Asia and Europe, Stefaan Cloet acted as Financial & Managing Director of South-European and South-American industrial non-ferrous metals operations for over two decades. He is now dedicated to the study of 15th -17th Century cartography as an independent researcher specializing in the Flemish School of Cartography and Biblical map iconography. Isis Cloet graduated in English Philology and holds a diploma in Religious Sciences from Deusto University (Bilbao, Spain).
Venue: Auditorium FelixArchief, Oudeleeuwenrui 29, Antwerpen
Language: in English
More details: At 19.00. Access: free access upon registration

'Strangers on their own land': ideology, policy, and rational landscapes in the United States, 1825-1934

8 May 2014
Oxford, United Kingdom
Organisation: University of Oxford
Conference by Heather Winlow (Bath Spa University), The Oxford Seminars in Cartography, 21st Annual Series
Venue: South Parks Road, Oxford, OX1 3QY
Language: English
Contact: Map Room, Bodleian Library, Broad Street , Oxford OX1 3BG  Telephone +44 (0)1865 287300 E-mail maps@bodleian.ox.ac.uk  /dd>
Seminar runs from 17.00 to 18.30. At the University of Oxford, Centre for the Environment, South Parks Road, Oxford, OX1 3QY Free access.
The Oxford Seminars in Cartography are supported by: The Friends of TOSCA, ESRI (UK) Ltd, Oxford Cartographers, The British Cartographic Society, The Charles Close Society, The School of Geography and the Environment

The 9th International Atlas Days

9–11 May 2014
Braunschweig and Wolfenbüttel, Germany
This yearly event will again bring together collectors and all those interested in atlases published in German-speaking countries, mainly of the 19th and 20th centuries. The accent this time is on atlases produced by Westermann (Diercke Atlases) and other firms in Brunswick. On the first two days (Friday and Saturday), the programme foresees visits to publisher Westermann's archives, to the Georg-Eckert Institute for International Schoolbook Research, and to the world-famous Herzog August Library in nearby Wolfenbüttel. On the last day (Sunday) a visit to the Brunswick Institute for Regional History is planned.
As always, presentations on the subject are foreseen, and a book and atlas fair for participants (no dealers admitted) will be held on Saturday afternoon and Sunday morning, at which atlases, maps, travel literature and geographical handbooks may be exchanged. Although conducted in German, participants from Belgium, the Netherlands and France regularly attend – everybody is most welcome.
Please register as soon as possible, but not later than 1 March 2014 with the organiser Michael Willma who will provide full details of the programme and can assist with suggestions for accommodation. Participation fee of EUR 45.00 is to be paid on arrival.
Contact: Michael Willma, Mittelweg 26, D-38106 Braunschweig, telephone +49-(0)171-198 66 41 or +49-(0)531-30 39 71, e-mail km.willma@t-online.de.

Mapping Conflicts, Conflicts in Maps - 2nd Symposium of International Society for the History of the Map (ISHMap)

13 June 2014
Paris, France
Organisation: International Society for the History of the Map (ISHMap) in cooperation with the French National Library (BnF) and the French Committee of Cartography (CFC)
Address/Venue: at the Bibliothéque nationale du France, Paris, France (BnF Richelieu site, Salle des Commissions).

International symposium 'Cartography in Times of War and Peace'

2 – 6 December 2014
Ghent and Brussels, Belgium
Organisation: ICA Commission on Map Production and Geo-Business, the ICA Commission on the History of Cartography and the Brussels Map Circle (BIMCC)
The symposium will consist of three events, each hosted by one of the contributing partners and is open to all cartographers, geographers, historians, map collectors, academics and lay persons interested in the history of cartography and map production.

ICA (International Cartographic Association) Commission on Map Production and Geo-Business The Commission will host a symposium on the influence of war on map production techniques.
When? Tuesday (afternoon) and Wednesday 2 and 3 December 2014
Where? Ghent University Congress Centre 'Het Pand'
ICA (International Cartographic Association) Commission on the History of Cartography The Commission's 5th International Symposium will primarily focus on Military Cartography in commemoration of the First World War (1914-1918), also known as the 'Great War'. With 2014 being the centenary of the outbreak of the War, and the conference venue situated so close to the actual war zone of 1914-1918, contributions on the effect of war on military cartography are encouraged. Contributions on the mapping which was done during other late 19th and 20th century wars such as the Boer War (1899-1902), the Second World War (1936-1945), the Vietnam War (1960-1973), the Falklands War (1982), and the Balkan War of the 1990s will also be welcome. Although the Symposium will primarily focus on Military Cartography, submissions on cartographic endeavours in other fields of cartography during the 19th and 20th centuries will also be considered, as well as cartographic activities during earlier centuries, as they often formed the background for later important developments.
When? Thursday and Friday (morning) 4 and 5 December 2014
Where? Ghent University Congress Centre 'Het Pand'
Brussels Map Circle (BIMCC) The BIMCC will host its annual International Conference, themed 'Mapping in times of war – military cartography through the ages up to World War I'
When? Saturday 6 December 2014
Where? Brussels

Fixed programme of lectures

Registration will open in March 2014. At that time it will be possible to register for each event individually or for the entire joint symposium through the online registration system.

During the conference there will be several optional social events. Already planned are a conference dinner and visits to Ghent University's Museum of Science, the Mercator Museum in Sint-Niklaas and the In Flanders Fields Museum in Ypres.

Language: English
More details to come.

26th International Conference on the History of Cartography (ICHC)

July 2015
Antwerp, Belgium
To be organised by the city of Antwerp in cooperation with the University of Antwerp, Imago Mundi and the Brussels Map Circle.
Main theme: Theatre of the World in Four Dimensions.
Contact: Joost Depuydt, FelixArchief / City Archives Antwerp, e-mail info@ichc2015.be.
N e w s
The History of Maps and Mapping

Course organised by the London Rare Book School, 23–27 June 2014. Course Organisers: Dr Catherine Delano-Smith, Sarah Tyacke CB. Lecturers: Peter Barber, Dr Catherine Delano-Smith, Sarah Tyacke CB, Laurence Worms.
The aim in this course is to draw attention to some of the challenges facing the student of map history, given the longevity and ubiquity of the mapping idea from prehistory to the present and the variety of format, function and context of maps at any one time. Sessions are designed to explore the fundamental principles of map history to provide a framework in which the details of a particular map can be accommodated. Stress is laid on the relationship between word and image, and the role of maps in books, as a counterbalance to more traditional ways of viewing maps in isolation. The key approach remains, however, the indivisibility of maps as image, artefact and messenger.
Participants may be professionals of all ages or those having an interest in books and maps including, of course, collectors, booksellers et al. Most participants have a first degree but on rare occasions this requirement has been waived at the discretion of the university authorities. The course is limited to 12 students, so early booking is advised. The course fee is GBP 600.00.
Visit http://www.ies.sas.ac.uk/london-rare-books-school for the full programme and registration details.
Posted on 12 January 2014

La forêt de Soignes à la carte: la carte par Ignace Vander Stock (1661), disponible dans la série 'Sources cartographiques et iconographiques pour l'histoire du paysage en Belgique – Geografische en iconografische bronnen voor de geschiedenis van het landschap in België'

En 2003, la Fondation Roi Baudouin a sélectionné onze projets de mécénat proposés par les Établissements scientifiques fédéraux, parmi lesquels une initiative de protection, de communication et de valorisation des précieuses cartes anciennes de la forêt de Soignes, conservées par les Archives générales du Royaume. Les Archives de l'État ont pu de la sorte bénéficier d'un financement externe pour le projet « La forêt de Soignes à la carte – Het Zoniënwoud in kaart gebracht ». Son objet était d'assurer la restauration des cartes de la forêt de Soignes les plus intéressantes et les plus significatives et de consacrer une publication luxueuse à la carte monumentale d'Ignace vander Stock (datée de 1661) qui orne le hall d'accueil des Archives générales du Royaume. Cette dernière, aisément observable mais trop peu étudiée en détail jusqu'à présent en raison de ses dimensions hors normes, deviendrait ainsi accessible à un plus large public.
La forêt de Soignes a toujours été un des joyaux du domaine des ducs de Brabant et par la suite des souverains qui ont gouverné nos régions. Elle constituait une source importante de rentrées financières et en même temps un magnifique terrain de chasse. La forêt a dû survivre à de nombreuses menaces et bien qu'elle n'en soit pas toujours sortie intacte, elle forme aujourd'hui un complexe forestier unique à proximité de la capitale européenne. Elle attire des milliers de visiteurs et de passants et a acquis auprès des automobilistes la réputation d'être un lieu d'embouteillages fréquents. Cependant, les trois Régions de notre pays, responsables chacune pour une partie de la forêt, parviennent à gérer efficacement la pression de cette affluence. L'ouvrage que vous avez la joie de découvrir est éditée dans notre prestigieuse série « Sources cartographiques et iconographiques pour l'histoire du paysage en Belgique – Geografische en iconografische bronnen voor de geschiedenis van het landschap in België ». En effet, depuis 1996, les Archives de l'État se sont données pour mission de mettre à la disposition du public notre patrimoine cartographique unique, mais souvent fragile. À l'exception de l'édition des quatre cartes murales de la famille d'Arenberg, qui ont par ailleurs trait à un autre domaine forestier célèbre, à savoir celui de Meerdael-Heverlee, la plupart des « atlas » publiés concernent les possessions d'institutions ecclésiastiques. La présente publication de la carte de la forêt de Soignes est la toute première à être consacrée aux avoirs du souverain.
Avec l'histoire de la forêt de Soignes – forme de Belgique en miniature pour les chevreuils, les écureuils et les champignons –, nous touchons à l'histoire politique de nos régions, à l'histoire économique et sociale, mais aussi à l'histoire environnementale. Comprendre l'évolution de nos sociétés passera nécessairement par l'étude des nouveaux éco-sociosystèmes mi-naturels mi-artificiels dont les forêts périurbaines ne constituent que l'un des chaînons. C'est pourquoi les Archives de l'état collaborent à de nombreux projets en matière d'histoire de l'environnement et participent avec les Facultés Notre-Dame de la Paix à Namur à la réalisation d'un Guide des sources d'archives pour l'histoire de l'environnement en Belgique. Nous souhaitons aux nombreux amoureux de la forêt de Soignes et de notre patrimoine cartographique et écologique de très agréables moments à la lecture de cette publication.
Les Archives générales du Royaume et Archives de l'état dans les provinces regorgent de documents fabuleux. La carte peinte de la forêt de Soignes réalisée par Ignace Vander Stock en 1661 en fait assurément partie[1]. Remarquable par sa taille (2,90 x 2,80 m), son âge (plus de 350 ans), son état de conservation, ses qualités picturales et artistiques, ses nombreuses indications historiques liées à l'évolution de la forêt, à l'histoire des paysages, de l'urbanisme et de l'environnement, elle constitue une source d'information incontournable pour de nombreux chercheurs. Rappelons qu'au moment de la réalisation de la carte, la forêt de Soignes, réserve de chasse de nos différents souverains située aux portes de Bruxelles, couvrait encore plus de 25.000 hectares et s'étendait d'Ixelles à Waterloo (axe Nord-Sud) et d'Overijse à Halle (axe Est-Ouest).
Faute de mise en valeur adéquate, la carte d'Ignace Vander Stock resta malheureusement longtemps méconnue du grand public et peu utilisée par les chercheurs. C'est pourquoi, notre collègue René Laurent chercha pendant de nombreuses années des moyens pour lui offrir un écrin à sa mesure. L'occasion lui en fut donnée en juin 2003. C'est en effet à cette époque que le département de la Politique scientifique, en collaboration avec la Fondation Roi Baudouin, lança une opération de mécénat culturel au profit des différentes institutions scientifiques fédérales dans le cadre d'un ambitieux programme de valorisation du patrimoine historique, artistique et scientifique[2].
Dans le cas des Archives de l'état, l'opération intitulée « La forêt de Soignes à la carte. Restauration et valorisation d'un patrimoine cartographique exceptionnel » visait prioritairement à récolter les financements nécessaires à la réalisation d'un coffret protecteur pour la carte d'Ignace Vander Stock conservée dans le hall d'accueil des Archives générales du Royaume. Elle prévoyait aussi la restauration et la préservation de cinq autres cartes représentant la forêt de Soignes au tournant des XVIIeme-XVIIIeme siècles[3], ainsi qu'à la publication d'un ouvrage de référence permettant la mise en valeur de ces documents exceptionnels.
Le résultat de l'opération ne fut cependant pas à la hauteur des espoirs et, sans la contribution importante des Amis de la forêt de Soignes, le fiasco eut été assuré. Faute de deniers en suffisance, le projet s'en trouva dès lors réduit à une partie du troisième volet, à savoir, l'édition commentée et contextualisée de la carte d'Ignace Vander Stock. 'étape suivante, celle de la constitution d'une équipe pluridisciplinaire réunissant des spécialistes de l'histoire de la forêt, de la cartographie et de l'Ancien Régime, fut tout aussi délicate. Chacun prenant l'énergie nécessaire pour partie sur ses temps libres, le travail de rédaction, de compilation, d'harmonisation mais aussi de traduction des différentes contributions nécessita un temps certain qui ne nous permit pas d'être à l'heure pour célébrer le centenaire de la Ligue des Amis de la forêt de Soignes (2009), pas plus que pour l'année internationale des forêts (2011). Planification et délais s'avèrent souvent difficiles à respecter lorsque les projets s'additionnent en rangs serrés !
Aujourd'hui, les tracas et difficultés sont oubliés, l'ouvrage enfin rédigé et publié. Il est articulé en deux grands volets. Il comporte d'abord une introduction générale évoquant le rôle des arpenteurs et des cartographes et le parcours d'Ignace Vander Stock ainsi que l'histoire des forêts belges et de la forêt de Soignes, en particulier, de manière à replacer la carte dans son contexte immédiat tout en cherchant à offrir des perspectives beaucoup plus larges. Ensuite, le second volet est consacré à l'édition commentée de la carte d'Ignace Vander Stock. Puisque les ektachromes de qualité, réalisées par l'Institut Royal du Patrimoine Artistique dans le courant des années 1990 lors de la restauration de la carte, offraient l'occasion d'exploiter cet ensemble jusque dans ses plus petits détails, il fut décidé de travailler de manière similaire à la méthode utilisée par Pierre Hannick et Jean-Marie Duvosquel pour l'édition de la carte d'Arenberg de la Terre et Prévôté de Neufchâteau[4]. La carte a été (artificiellement) découpée en 35 parties. Pour chacune d'elle, le lecteur trouvera, au regard de l'illustration, la transcription de toutes les indications et toponymes présents sur la carte. Deux limites toutefois. Profondément altérée par le temps, la carte a subi une restauration en bonne et due forme qui se marque par l'utilisation de couleurs qui diffèrent des tons originaux afin de signaler cette intervention extérieure et reconstruction a posteriori. Il n'est pas exclu que des erreurs d'interprétation aient pu être commises tant dans les tracés que dans les toponymes. Insistons encore sur le fait que cette carte ne représente que la seule partie de la forêt de Soignes aux mains du souverain. Elle ne correspond dès lors pas aux véritables limites de la forêt qui comptait encore à l'époque de nombreux propriétaires privés aux lisières.
Le suivi précis et exhaustif de l'évolution de la représentation cartographique et de l'évolution de la superficie et des limites de la forêt de Soignes doit encore être réalisé. Les moyens techniques désormais disponibles (scanner A0 haute résolution et logiciels spécifiques) permettraient d'utiles comparaisons et simulations que nous n'avons malheureusement pas pu réaliser. Cependant, le choix a été fait d'illustrer et d'enrichir cet ouvrage par la reproduction des autres cartes conservées aux Archives générales du Royaume qui faisaient partie du projet initial. Afin d'améliorer la lisibilité du texte, le choix a été fait de limiter volontairement l'apparat critique et les notes de bas de page et de renvoyer celles et ceux qui souhaiteraient vers la bibliographie sélective placée en fin d'introduction. Compte-tenu de son objet, cette publication avait sa place toute indiquée dans la série "Sources cartographiques et iconographiques pour l'histoire du paysage en Belgique – Geografische en iconografische bronnen voor de geschiedenis van het landschap in België" éditée par les Archives de l'état dont elle constitue le 11ème numéro.
[1] Bruxelles, Archives générales du Royaume, Cartes et plans manuscrits, II, n° 7043.
[2] Voir Arte news. Prestige de la Belgique. Art, Science et Mémoire, hors série, Bruxelles, octobre 2003.
[3] Il s'agit des cartes de Lambert Laurain (1634-1638) [91 x 127 cm], d'un anonyme du XVIIIe siècle (1750) [38 x 48 cm], de Ferraris et de Cogeur (1765-1768) [171 x 184 cm] et d'Everaert (1780).
[4] Pierre Hannick et Jean-Marie Duvosquel, La carte d'Arenberg de la Terre et Prévôté de Neufchâteau en 1609 (avec le ban de Mellier et la seigneurie de Bertrix. Edition commentée et enrichie d'un dossier cartographique (XVIIIe-XXe siècle), Bruxelles, Crédit communal de Belgique, 1996, 173 p.
Par Danielle Caluwe, 10 décembre 2013, retrieved on http://garden.hypotheses.org/383
Posted on 13 December 2013

Call for Papers - Cartography between Europe and the Islamic World 1100–1600

8-9 September 2014 - Queen Mary, University of London
The study of the history of cartography in Europe and the Islamic world has proceeded to date on parallel lines. Yet while scholars have tended to specialise in one or the other tradition, relations of exchange and influence between Islamic and European cartography have consistently been asserted. At the same time, institutional and linguistic barriers to comparative study have impeded systematic examination of the connections between Islamic and Western mapmaking.
The Leverhulme Network 'Cartography between Europe and the Islamic World' aims to promote comparative, cross-disciplinary scholarship on Islamic and European cartography by bringing together experts in these two fields for a two-day symposium. Participants are invited to explore moments of contact between traditions (e.g. twelfth-century Spain; the court of Roger II of Sicily; fourteenth- and fifteenth-century Italian cartography; Piri Reis and post-Columban cartography of the early sixteenth century) as well as differences and divergences. Reflections on the methodology of the comparative study of maps are also welcome.
Papers may wish to address some of the following topics, but need not be restricted to them:

the contexts – material, political, spiritual, artistic – of mapmaking in Europe and the and the Islamic world
audiences for maps; 'cartographic literacy'
interactions between European and Islamic mapmaking: exchange, influence, borrowing
reception of classical texts, e.g. Ptolemy's Geographia/Jugrafiya
nautical mapmaking in the Mediterranean
cartography in the Ottoman empire (up to c. 1600)
comparative histories of cartography

Please send proposals consisting of an abstract of c. 300–500 words for 20-minute papers to Matthew Champion (m.s.champion@qmul.ac.uk) by 21 February 2014. Proposals are encouraged from doctoral students, early-career and established scholars, and travel and accommodation for speakers will be funded.
On behalf of the conference convenors: Alfred Hiatt (a.hiatt@qmul.ac.uk), Jerry Brotton (j.r.brotton@qmul.ac.uk) and Yossi Rapoport (y.rapoport@qmul.ac.uk).
Posted on 19 November 2013

Call for papers - 1914-1918. La guerre en cartes [1914-1918. The war in maps]

La première guerre mondiale a profondément bouleversé les sociétés et les territoires, mais aussi les vies personnelles et les formes de la vie culturelle, en Europe et ailleurs dans le monde. À tous égards, le conflit de 1914-1918 a eu un caractère fondateur. À l'occasion des commémorations de ce conflit, et en liaison avec l'exposition « Eté 14 : les derniers jours de l'ancien monde » qui sera présentée à la BNF (25 mars-3 août 2014), le Comité français de cartographie (CFC) souhaite organiser une journée d'études spécifiquement consacrée à la place de la cartographie dans la guerre, selon trois axes : le rôle de la carte dans la préparation de la guerre, l'usage de la carte sur les théâtres d'opérations, la carte dans une société civile en guerre. Les communications sélectionnées seront présentées en français ou en anglais et seront susceptibles d'être publiées dans un numéro spécial de Cartes & Géomatique, la revue du CFC.
More details: http://calenda.org/261175
Posted on 29 October 2013
E x h i b i t i o n s
The earliest maps of Malta from Ptolemy to before the Great Siege of 1565

2014
Valetta, Malta
The project originally programmed for December 2013 had to be postponed until 2014. The Earliest Maps of Malta will now take the form of an exhibition in 2014 to coincide with the publication of a hardbound volume on the subject by Dr Albert Ganado.
Venue and details will be announced in the Autumn of 2013.

Genie und Festung - Luxemburger Festungspläne in der Staatsbibliothek zu Berlin

5 October 2013 - 31 March 2014
Luxembourg
The exhibition Genie und Festung - Festungspläne Luxemburger in der Staatsbibliothek zu Berlin is conducted in cooperation with the Staatsbibliothek zu Berlin (SBB) – Preußischer Kulturbesitz. It will be inaugurated in October and will last until the end of March 2014. It will show a sixty plans from SBB funds which are among the most important kept abroad.

20 000 Leagues Over Land and Sea - Exploring Six Centuries of Cartography

12 June 2013 – 13 April 2014
Montreal, Canada
Organisation: Stewart Museum
The Stewart Museum will present the exhibition '20 000 Leagues Over Land and Sea - Exploring Six Centuries of Cartography'. Discover some hundred maps from the Stewart Museum's collection, the largest, most consistent and comprehensive collection of ancient cartography and cosmography conserved by a private museum in Quebec. On display are world maps, continental maps, maps of countries, sea charts, polar maps, celestial maps and city maps. A selection of navigational, astronomical and surveying instruments as well as globes of the earth and the heavens—all from the Stewart Museum's collection—will complement the exhibition. More than six centuries of mapmaking will be presented, with special emphasis on the Age of Discovery, from the 15th to the 18th centuries. This is an outstanding opportunity to discover the little-known yet fascinating world of ancient mapmaking.
Address/Venue: Stewart Museum, 20 chemin du Tour-de-l'Isle, Parc Jean-Drapeau, Montreal
Language: English and French
Contact: Josée Massicotte, telephone +1 514 388-0169, e-mail massicottejosee@videotron.ca
More details:
Admission: Adult – CAD 13.00, Senior (55 years and over) – CAD 10.00, Student (7 to 25 years) – CAD 10.00, Child (6 years and under) – free, Family – CAD 26.00
Open Wednesday to Sunday from 11.00 to 17.00.
Catalogue available: [not known]

alpha, beta, carta

8 March - 11 May 2014
Bussy-Saint-Martin, France
Organisation: Communauté d'Agglomération Marne & Gondoire, Parc culturel de Rentilly
Venue: Parc culturel de Rentilly, Domaine de Rentilly, 1 Rue de l'Étang, 77600 Bussy-Saint-Martin (Marne-la-Vallée)
Contact: telephone +33 1 60 35 46 72, e-mail parcculturelrentilly@marneetgondoire.fr
More details: hours of opening: 12:00 – 17:30, free access.
URI: http://www.marneetgondoire.fr/l-agenda/evenement-498/expositions-19/exposition-alpha-beta-carta-1126/2014/03/08.html?tx_cal_controller%5Bperiod%5D=0&tx_cal_controller%5Btype%5D=tx_cal_phpicalendar&cHash=6b8db75865a1e0eb67967132badac8ee

Été 14 : les derniers jours de l'ancien monde

25 March 2014 - 3 August 2014
Paris, France
Organisation: Bibliothèque nationale de France (BnF)
Venue: BnF, Site François Mitterand, Paris
More details: Hours of opening: Tuesday – Saturday 10.00–19.00, Sunday 13.00-19.00, Monday and holidays closed Access price: EUR 9.00 – EUR 7.00 Catalogue available: (no information)

Exploring the Early Americas: The Jay I. Kislak Collection

Indefinite exhibition
Washington, USA
Exploring the Early Americas features selections from the more than 3000 rare maps, documents, paintings, prints, and artifacts that make up the Jay I. Kislak Collection at the Library of Congress.
This ongoing exhibition has three major themes: Pre-Contact America; Explorations and Encounters; and Aftermath of the Encounter. Like the Jay I. Kislak Collection itself, the exhibition provides glimpses into the complex and fascinating past of the Americas. It provides insight into indigenous cultures, the drama of the encounters between Native American and European explorers and settlers, and the pivotal changes caused by the meeting of the American and European worlds. The last theme explores the profound growth of knowledge, particularly in natural history and geography, resulting from the encounters. This section includes two extraordinary maps by Martin Waldseemüller created in 1507 and 1516, which depict a world enlarged by the presence of the Western Hemisphere.
This installation begins the public's direct and permanent access to a remarkable private collection and the collection's full availability for research and scholarly exploration. Throughout the exhibition, interactive presentations enable visitors to learn directly from the artifacts, books, documents, paintings, and maps.
Northwest Gallery, Second Floor, Thomas Jefferson Building.
Monday - Saturday, 10.00 h to 17.00 h.
---
E-mail:
Webmaster:
URI: http://www.bimcc.org/bimcc-newsevents.htm
Copyright: © 2003-2014 by BIMCC asbl/vzw
Created: 2004-07
Page last modified: 2014-03-07