Horizons de la Beauce – Cartes géographiques de l'ancien Grenier de la France
[Horizons of the Beauce – Ancient Maps of the former Granary of France]
–


Janville, Eure-et-Loir

,

France

Organisation: Mairie de Janville

About 50 km to the south-west of Paris begins a vast plain devoted mainly to an intensive cereal production which, in times of old, served the province of France (now Île de France) and its capital Paris to ensure the survival of its population in difficult times.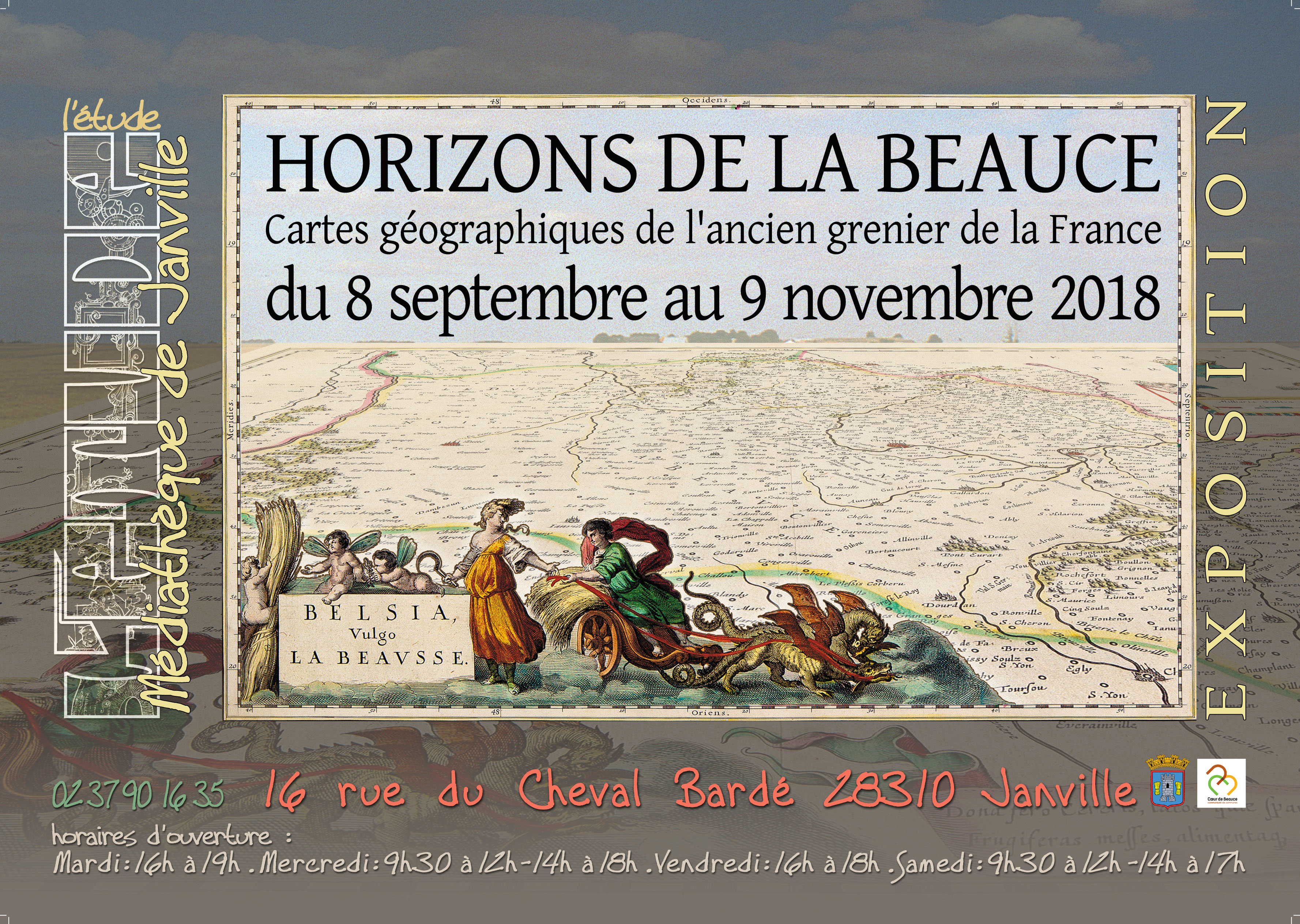 Three times as large as the Duchy of Luxemburg, it is bound roughly by the cities of Chartres in the north and the Loire River, with Orléans and Blois in the south. Although it never enjoyed the status of a royal domain, its importance was recognised on the first map of modern France, the Gallia Novella by Francesco Berlinghieri (Florence 1482), and it has ever since been recorded on maps of France and its provinces. About a dozen maps dedicated to that region by French and Dutch mapmakers are on record from the end of the sixteenth to the beginning of the eighteenth centuries. In 1790, with the French revolution, the regions of the ancient régime were absorbed into the newly created 83 Departments.
This is the first time that some fifty maps of the Beauce and surrounding provinces from the sixteenth to the early nineteenth century have been brought together to document the historical evolution of this little-known area in terms of topography and human environment. Some surveyors' instruments and other cartographic items complete the display.
Venue:

Médiathèque ETUDE, 16 rue du Cheval Bardé, 28310 Janville, France
Time schedule:

Tue 16.00–19.00; Wed 09.30–12.00 and 14.00–18.00; Fri 16.00–18.00; Sat 09.30–12.00 and 14.00–17.00.

Entry fee:

Admission free.

Catalogue availability:

Yes. In French.