Brussels Map Circle event
(postponed) Looking for hydraulic engineering works in the city of Ghent between 1100 and 1300
Brussels

,

Belgium
Organisation:

The Brussels Map Circle in joint collaboration with the KBR (Royal Library of Belgium)
This lecture is the result of an interdisciplinary, historical-geographical doctoral research about the origin of the city of Ghent by Frank Gelaude, geologist. As there is hardly any information to be found in the archives, historical maps such as Deventer (1560), Braun & Hogenberg (1575), Brismalle (1780), as well as the famous painting of the Panoramic View of Ghent (1534) were used, in combination with geological, topographical and hydrographical maps.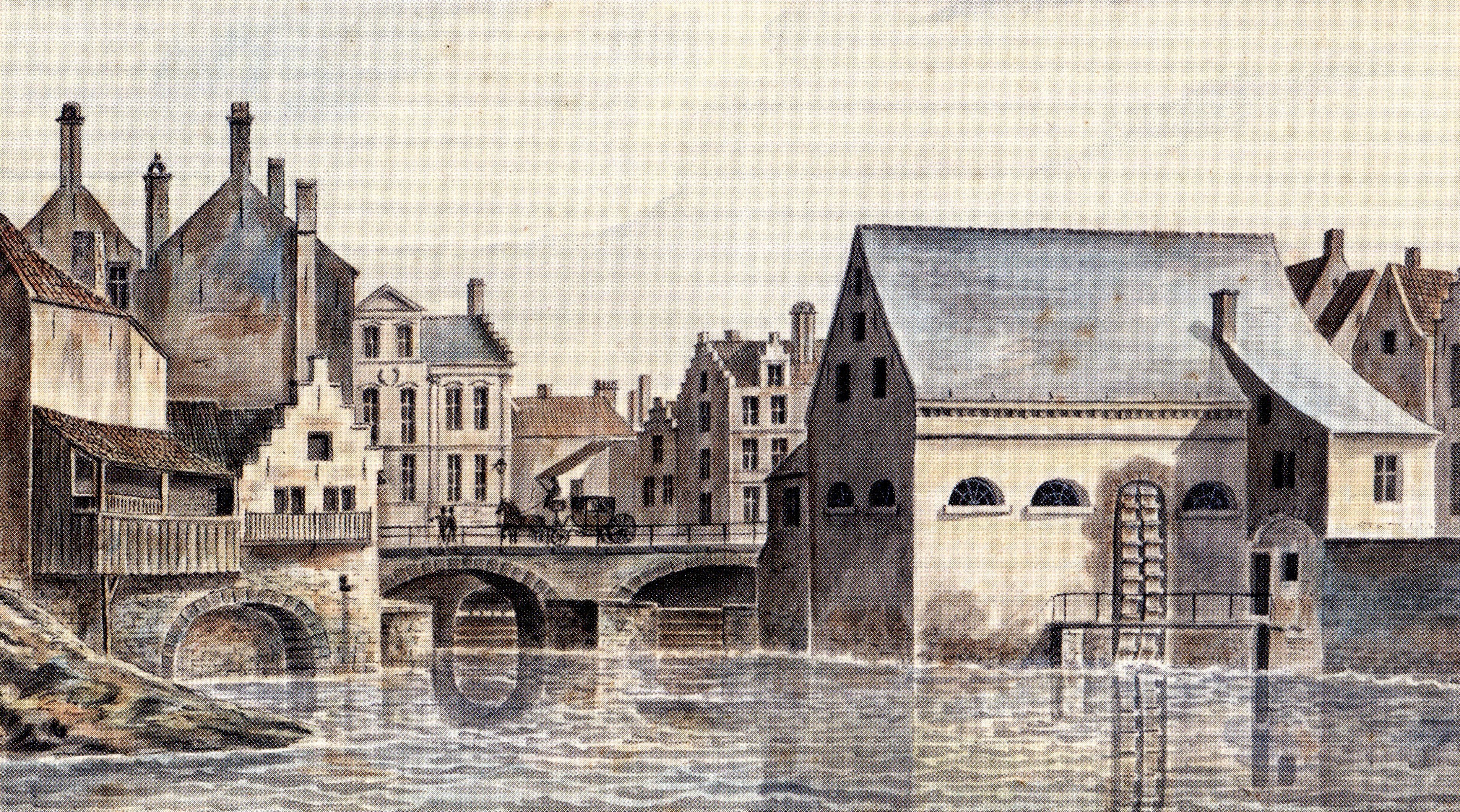 The evolution of the landscape of Ghent appeared to be more complicated than was generally accepted. The town of Gent originated in a riverlandscape, near the confluence of the rivers Leie and Schelde and close to a Tertiary outlier the 'Blandijnberg'. The oldest portus of Ghent was built in a coversand area, the 'Zandberg', formed by wind.
In the 12th and 13th centuries a complex and multifunctional system was constructed: hydraulic engineering works which enabled the citizens of Ghent to control the natural watercourses and the waterlevel in a radical way.
However, a masterpiece of hydraulic engineering and a perfect illustration of Ghent's economic power and prosperity was the building of the canal the 'Lieve'. Linking Gent to the North Sea, it was built between 1251 to 1269 and was 46.5 km long, all the way to Damme.
In recent years waterways in urban planning and heritage have regained appreciation. This study can be an inspiration for preserving, restoring and rehabilitating the waterways as well as their embankments.
Venue:

Map Room (level -2), KBR (Royal Library of Belgium), Mont des Arts / Kunstberg, 1000 Brussels
Time schedule:

17.30

Entry fee:

Free entrance.